6 Tips on Choosing a Guesthouse in Thailand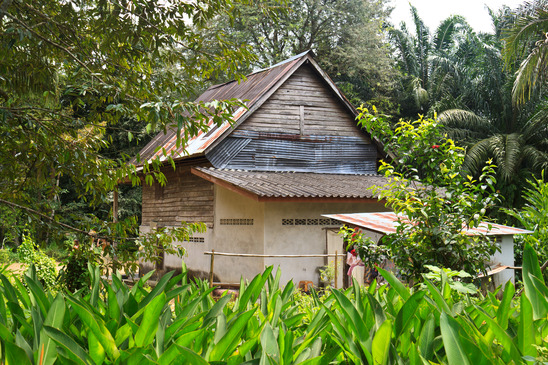 There's no shortage of options for accommodation no matter where you go in this country. It doesn't matter if you've got a couple hundred baht to spend per night or if the sky is the limit—you'll have no problem finding something to suit your budget and tastes.
Of course, if you're on the lower end, you'll have to look a little harder to find something clean and comfortable, but even if it sometimes took one night in a poor guesthouse, I've never had problems finding something at any price.
Here are some tips when looking at guesthouses on the lower end of the spectrum:
1. Get Off the Beaten Track
Of course, I always advocate this and you might be tired of hearing it, but it pays not only due to the experience but in terms of baht as well. The farther you get from tourist areas, the cheaper the rooms and the more you get at the lower prices.
2. Always Look At the Room
Never, ever—no matter how tired and road-worn you are—rent a room in Thailand without looking first. In fact, ask to see a few of them. You will be amazed at how different two rooms in one guesthouse are—not to mention just how horrible they can sometimes be.
3. Always Check Out the Bed
For me, the bed is the most important part of any room. It doesn't have to be pretty, but it does have to be soft. And beds in Thai guesthouses can be hard as a rock. Also, they can sometimes have bed bugs, so if you wake up with bites, it's a good idea to change rooms or change guesthouses.
4. Check the Water Pressure
Another important one for me is water pressure. Check the temperature while you're at it. In many of the lower-end guesthouses, there will be no hot water, but if there is supposed to be, make sure it's actually hot. After all, you're paying for it.
Nothing is so priceless on the backpacker trail as a good shower—other than the bed I mentioned above, that is.
5. Is There a Place to Store Valuables?
It's also important to see if they have a place to keep your valuables. Many times, this will be a safe in the room or lobby. Sometimes, a room with plenty of great hiding spots is good enough for me, and it's something I always keep an eye out for.
6. Stay Near a Market
Staying near a market—and maybe some pubs (not too close if noise is an issue)—is always a good idea. Less tuk tuk rides and plenty of adventure within walking distance.
They say living in a walkable neighborhood adds significant years to a person's life, and when you live as a traveler, you may not be getting the fitness you need. So it's a good decision for your health, your budget, and your sense of a good time.
Sleep well!