4 Reasons I'd Consider Living in Vientiane
The first time I came to Vientiane, Laos, it seemed a boring place, not to mention a bit pricy compared to the rest of Southeast Asia. And I couldn't wait to move on. Now, after four years of life in Thailand and having spent a total of a month in a half in this city over several different trips, it has grown on me, and I find myself looking forward to coming here for my visa runs more and more. In fact, as a perpetual traveler who can work from anywhere, I could see a place like Vientiane being an adequate home. To people who have just rushed through, that sounds ludicrous, but let's have another look at what draws me to this place.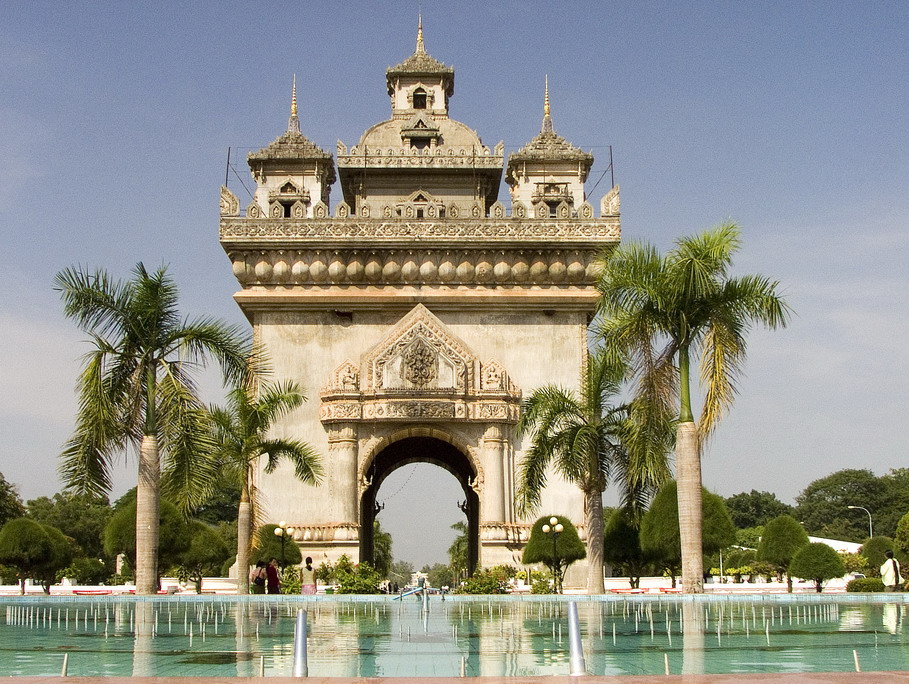 1. Peace and Quiet
What most people don't like about Vientiane is the utter quiet. Bars and cubs are few, and the ones that are here close early in the night, typically around twelve. But that said, even though midnight is the "official" closing time, there are a few clubs that stay open until about five in the morning; it just takes some time living here to figure out where they are.
Always the case in Southeast Asian cities, curfews are overlooked for a price.
But suffice to say even with a couple all-night spots, Vientiane does still have that backwards country feel so many complain about.
I, for one, don't mind. I like the action as much as the next traveler, but I like getting away from it sometimes too. And living in a quiet place like Vientiane, I could get a bunch of work done and save the big parties for trips to places like Bangkok, Phuket, Hanoi, or Boracay.
Once an international destination becomes your everyday reality, you don't need the action all the time, and Vientiane provides a great place to focus and accomplish goals.
2. Fantastic Food (and Alcohol)
Vientiane doesn't just boast the things we usually think of when it comes to culture in Southeast Asia, like historic temples, though the ones in Laos are the most beautiful I've seen. It also enjoys a good culture around town for those who don't mind the slower pace.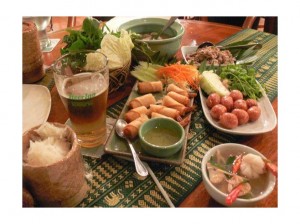 The city is stocked full of some of the most diverse and delicious foreign restaurants I've seen anywhere else in the region, particularly French and Italian restaurants. And while it does cost more to eat in these places, it is still fine dining at its cheapest.
You'll also find tons of great wines and international beers—not to mention the beer Laos itself, which is easily the best beer in all of Asia and a real national pride. Laos has become quite the beer culture.
While I am definitely an off-the-beaten track kind of traveler, I also appreciate being able to go out for some fine dining and good wine in whatever place I choose to call home. In this aspect,
Vientiane is a solid win.
3. Gateway to the Laos Wilderness
Speaking of getting off the beaten track, there are few places in the world where it is so easy to get off the beaten track than in Laos, a country with some of the most beautiful, rugged terrain in the world. Kayaking down pristine jungle rivers, crawling through virtually untouched caves, trekking through mountain tribe villages, motorcycling through jaw-dropping country roads, living with gibbons in the treetops—you'll never feel away from nature in Laos.
And while Vientiane is certainly a bustling town, you're never too far away from the trail. Any time you want to see the world as it existed centuries ago, book a tour with someone like Green Discovery Laos or just hop on a dirt bike and hit the road.
4. Moving in the Right Direction
Another thing I like about Vientiane and overall Laos is they seem to be making all the right moves when it comes to tourism and development. Sure, they've got a long way to go, but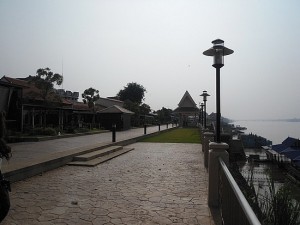 Vientiane is evolving into quite a commercial city, in a seemingly healthy manner. For one thing, I love what they've done with the bank of the Mekong, where they've now built an extensive boardwalk-style park where locals and tourists commune at night to eat, drink, jog, or just socialize.
And rather than cater to the budget backpacker crowd, Vientiane is trying to become an up-market tourist destination for people who are willing to pay the bucks to stay comfortably in paradise. While that will make it more expensive to live here, I cannot say I blame them, and I think the campaigns in this direction are going to successfully preserve the country for the future.
Likewise, environmental concerns have become a bit of a religion here in Laos, and the locals campaign hard to grow and understanding of the need to protect the asset their pristine wilderness represents. Eco-travel is all the rave on the Laos traveling scene.
So while Laos doesn't fulfill all my expectations of what a tropical home should be—not being on the ocean is a huge mark against it—I could see it making a great home base for living and working as you branched out to play in the other great destinations of Southeast Asia. Highly underrated, if you ask me, and if that's what you're looking for in Asia, be sure to have a closer look than most travelers do.