Acclimating a New Destination: 5 Tips for Getting Your Feet Wet
No matter how many times you've been traveling, and indeed no matter how many times you've been to that very country, coming in country for the first week is always bound to be a culture shock. It's important, therefore, to take a moment to acclimate when first entering or returning to a country abroad.
This is just a time to settle in and stop for a second, take your breath and adjust to your surroundings. Here are some tips for making your acclimation to a new place just a little easier.
1. Head Just Off of the Tourist Path
Even if you are the type of traveler who likes to get away from the other tourists and out into the jungle, so to speak, spend your first 3-5 days in the most Westernized area—think Khao San Road in Bangkok. This ensures that you will be around other people who know what you're going through and you'll have all the amenities you are used to at home.
You've already shocked yourself with the trip and the new country, so allow yourself this luxury to adjust.
That said, it is also best to stay just on the outskirts of the tourist roads—think Rambuttri Road in Bangkok, which runs right alongside Khao San but still maintains some sanity. This is helpful because it gets you away from the heart of the scammer scene as well, which can really burn you out in a new place.
It also typically means cleaner rooms, higher service standards, and cheaper prices.
2. Spend Above Your Budget On Your Room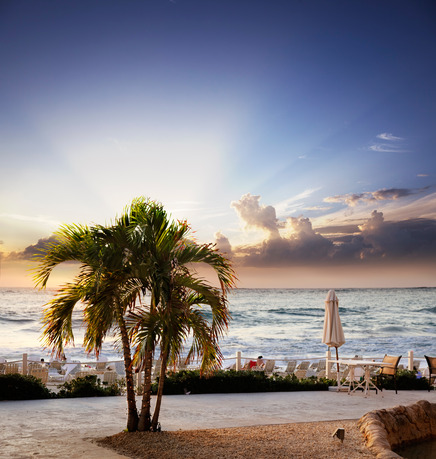 During your acclimation period, you should always spend above your budget on your room (this doesn't mean overpay, it means pay for quality). There will be plenty of time for pinching pennies on your later adventures, especially for the long haul, but after a long flight and a serious bout of culture shock, it is vital to have a soft comfy bed, an air conditioner, and a television to waste away in front of.
You might also consider booking ahead so you don't have to worry about finding the best spot as soon as you get into town, but do your research well and be aware that this typically means paying a higher rate than you do with feet on the ground
.
3. Let Your Doubts Pass
During your acclimation period, you might find yourself having second thoughts about what it is you are doing. You might ask yourself why the hell you bothered coming and what you have gotten yourself into. This is normal, and this is why you have found a nice, clean, Westernized place to wait it out for a few days.
They will most definitely pass and once you get caught up in the moment your original thirst for adventure will return.
4. Research Everything Before You Buy
Don't forget that prices are always higher in these touristy areas, and especially in Southeast Asia you'll find little tour companies all over the place happy to overcharge you for your trip to the next destination. While finding your way in a new place is part of the fun, we also have to take in the realities of what the Lonely Planet trend has created.
Research prices online for things like bus tickets, train passes, and airfares. In many cases, you can buy them quite cheap yourself online and then look up directions to the airport or station.
Even overpriced taxi rides can be foregone if you have the patience to learn the bus systems—you can usually find step by step directions from previous travelers using Google.
5. Remember Where You Are
It's also important not to get too comfortable in your acclimation zone and end up never leaving little America to see the actual country you came to visit. This is easy to do when everyone around you seems to be up for a party and you've got everything you need right there. But after you start feeling at home, that's when it's time to hit the road again.
Pack your bags, get a bus or plane ticket, and head off in search of raw adventure. Once you've acclimated, that's when the real fun starts.