Only The Full Moon Party? – Koh Phangan Has More to Offer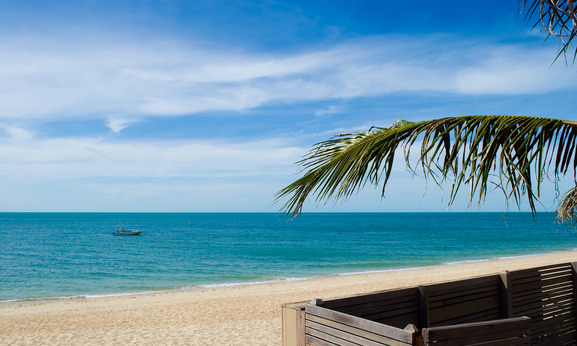 Koh Phangan is most famous for the outlandish and insanely popular Full Moon Party held once a month on the full moon. A teeming beach of drunken tourists and backpackers, the Full Moon Party isn't everyone's cup of tea. Despite it being perhaps a once in a lifetime party, to some people it puts them off the idea of Koh Phangan as a destination all together.
But why should you have to avoid Koh Phangan like the plague due to one raucous night? As an island it has so much more to offer waiting to be snatched up by tourists looking to see the beauty behind the booze.
What to do on Koh Phangan?…
Yoga on Haad Tien
Haad Tien is a small beach on the southeast coast of Koh Phangan. It is most renowned for its propensity for yoga and the chance to people moving on through to get a little limber on the sands.
Resorts such as The Sanctuary pride themselves on their ability to help tourists find their inner peace at their relaxed destination. Offering daily yoga classes on the beach for as little as 300 baht, this can be an excellent way of kicking back and resting your weary feet from the trials and tribulations of trekking all over Thailand.
For those recovering from the Full Moon Party, yoga on the beach is a beautiful way to recuperate from the dreaded hangover and attempt to return to some sense of normality in your own mind!
Canopy Adventure
Fancy getting a little more adventurous? Why not get yourself into the rainforest and experience it from way up high.
Staying on an island, it can be hard to look past the glorious beaches to see what else is on offer. As a nation of tropics, the voluptuous rainforest on Koh Phangan is one that must not be missed. Just For Fun is a canopy adventure comprising of 8 cable walks and zip lines which allow you to fly through the jungle canopy at neck-breaking speeds, firing up your adrenaline and giving you a taste of the island form a whole new perspective. At 330 meters high, this is definitely not something for those prone to a little vertigo!
Get a-Cooking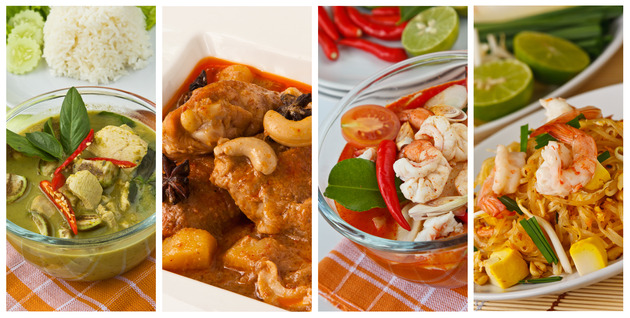 A fan of your food? Everyone knows Thai cooking is nothing to be sniffed at. A delicious explosion of flavor and spice, Thai cooking is a sought after skill, bound to impress friends and family. So if you're looking for things to do in Koh Phangan, why not give it a try?
With schools such as 'Same Same' dotted around the island, it's easy to book on a cheap day course to learn the basics of how to piece together a delectable Thai dish or two. With English speaking chefs to aid you, you'll have no trouble whatsoever getting to grips with the skills you need to whip up tempura prawns or green curry.
Something Fishy Going On?
Many people coming to Thailand are keen anglers. With such a large capacity of Thai fisherman, there are more than enough locals around to show you what you need to know.
Trips can be organized through your hotel and often comprise of an early morning start and long day out on a long tail boat; not a setting Western fishers are used to. You'll be led out to some of the most famous and well populated spots to catch a rainbow assortment of different sea life.
Alternatively, a fun and unusual day out is to head down to Chaloklum for some squid fishing. With more than enough squid to go round, this area is a great place for everyone to have a go, no matter how good or bad you are. Local squid fishing boats head out at all hours and for a small fee, most locals will be willing to have you hop on board. They'll offer a quick tutorial and most will provide the equipment you need to get going.
Phangan Wipeout

Ever heard of Total Wipeout? Think you have it in you to give it a go? Koh Phangan is host to its very own Total Wipeout scene. An exhilarating yet extremely difficult obstacle course set up over water is available to get your blood running for the day. Comprising of rolling barrels, rope swings, trampolines and climbing walls, this course is nothing to be laughed at, and only the best survive!
Why not Laem Son Lake and try your hand at this physical challenge to see if you have what it takes to make their Phangan Wipeout leader board.
If you're travelling to the South of Thailand and the party scene is getting a bit old. Don't forget that famous party destinations have so much more to offer than buckets of booze and pounding techno music. There are plenty of things to do on Koh Phangan that would satisfy everyone's travel tastes. Try one of the activities above and make the most out of your time on this beautiful island.